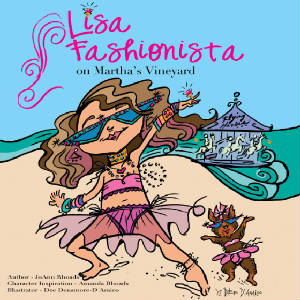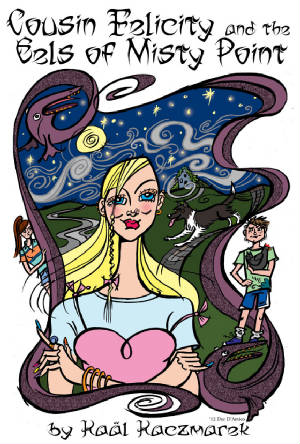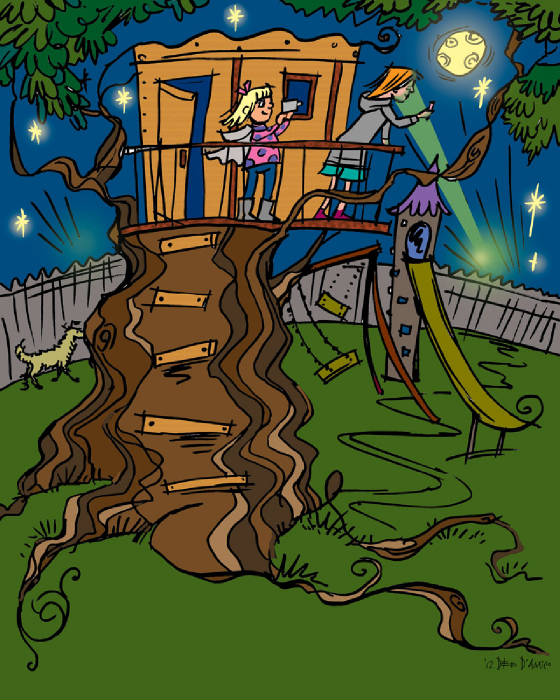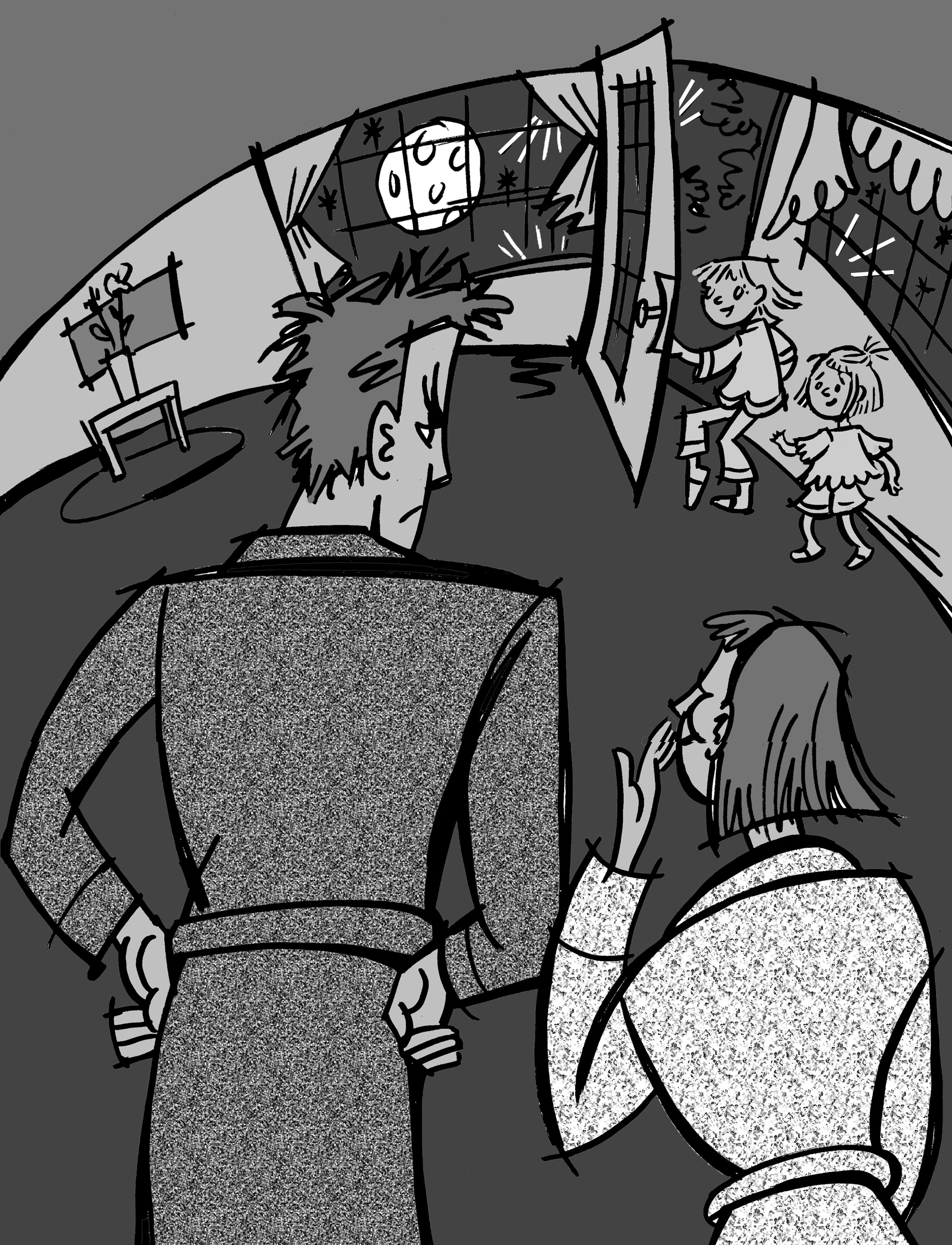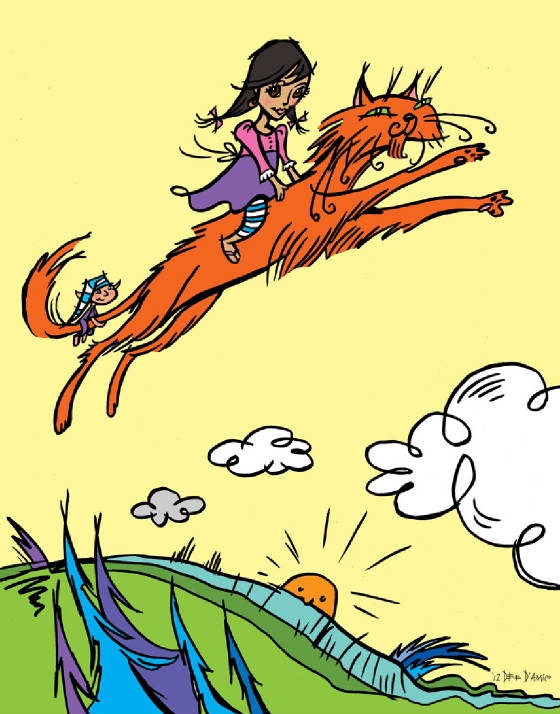 "Miracle Dipped In Fur" by Barbara Greene PHD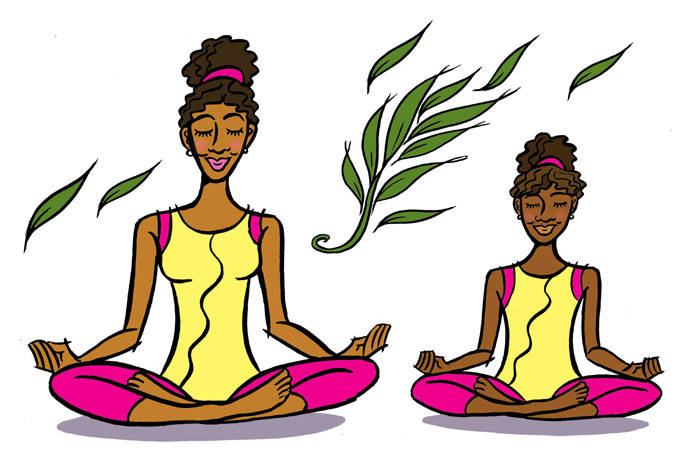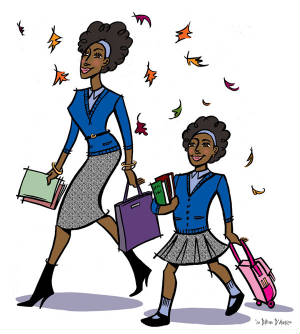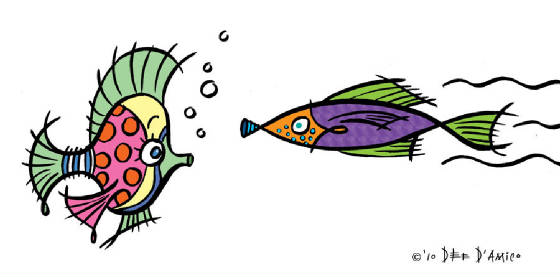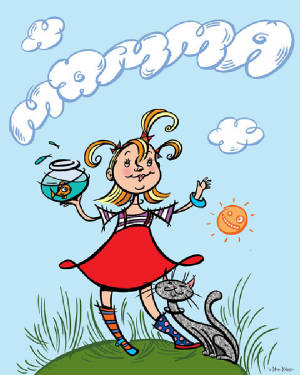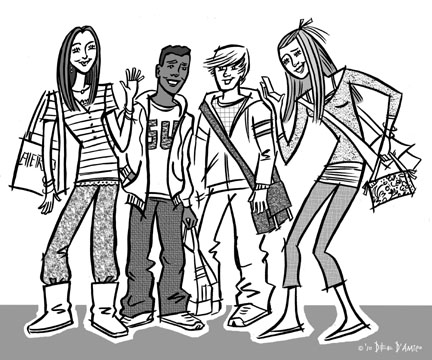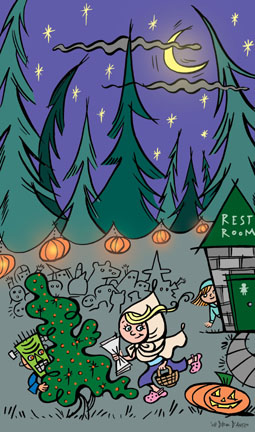 cover art for "Cream Cape and the Case of the Missing Hamster" by Mandy Broughton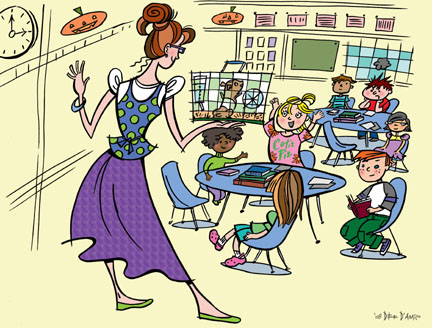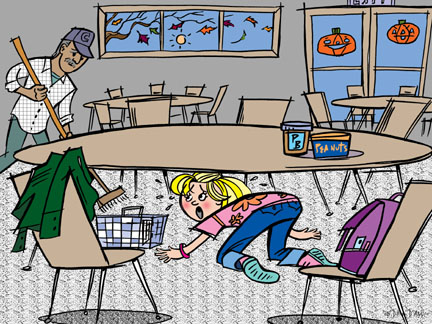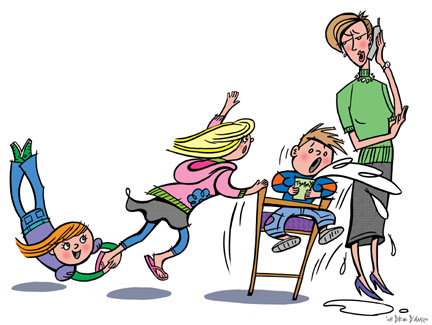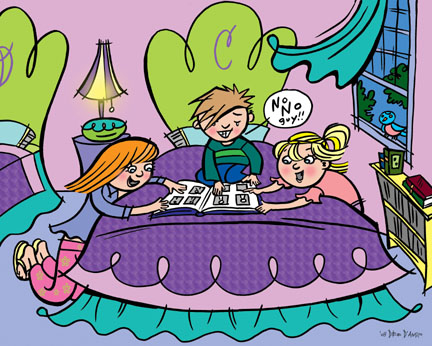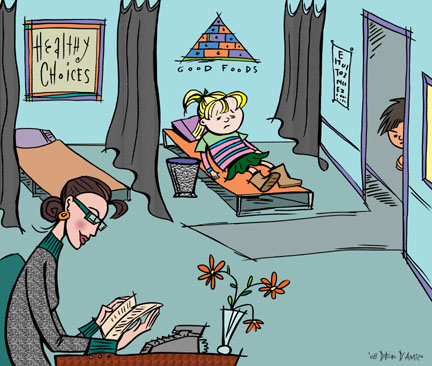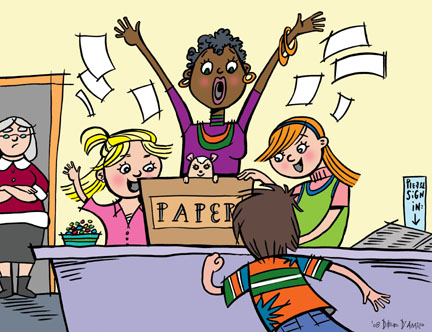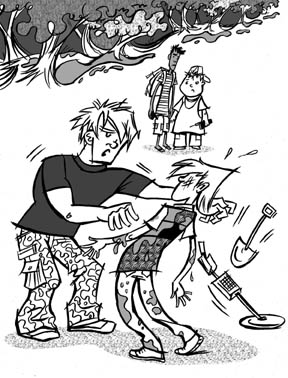 "What Not To Do When You Find a Spaceship" by Drake Highlander
Barefoot in the Park Festival book signing in Atlanta, GA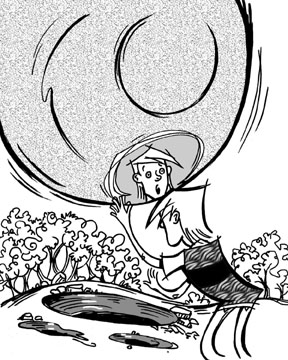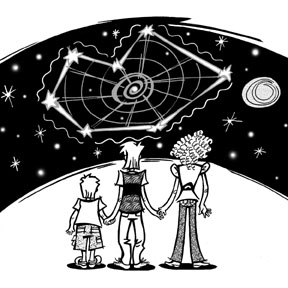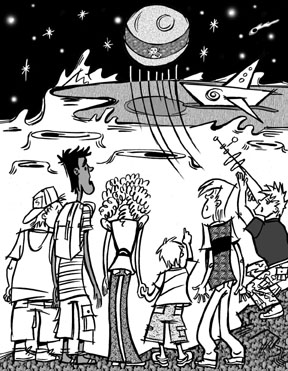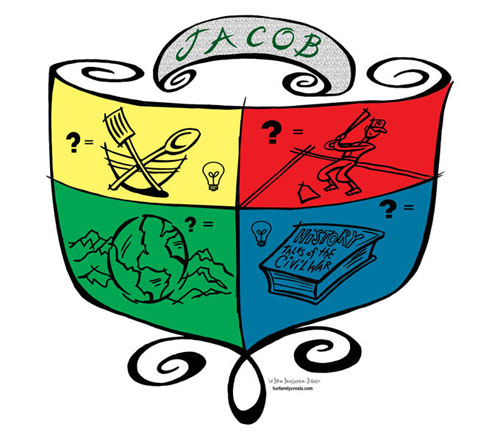 Jacob Hill trivia crest, Geneva, NY, Hill family Extreme Makeover Home Edition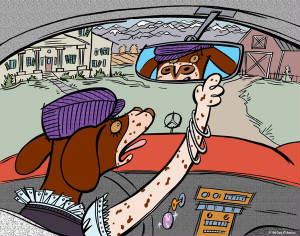 "Sadie Goes to Spain" written by Sarah Redfield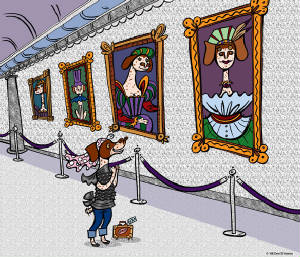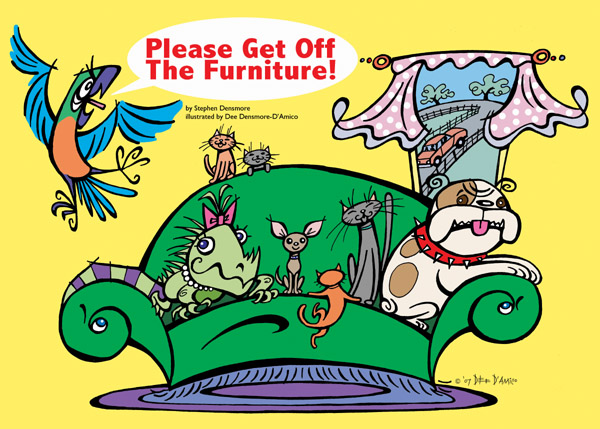 Texas summer camp brochure illustration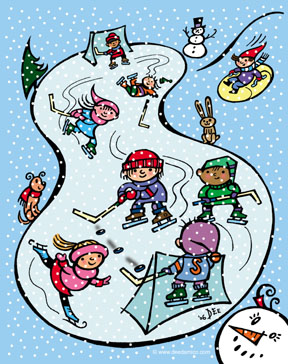 Family Times July 2007 cover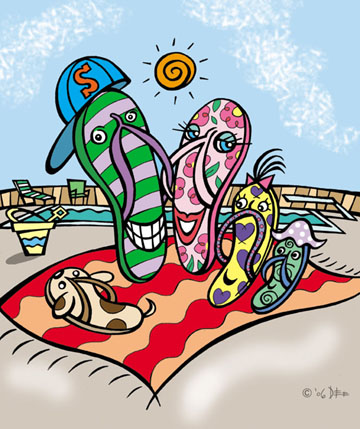 Family Times 2006 summer cover- Parenting Publications of America Silver award winner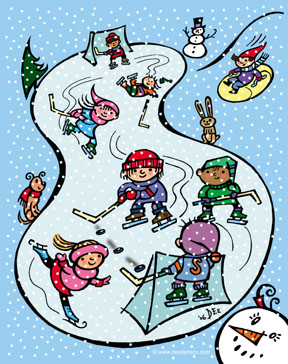 Family Times cover February 2006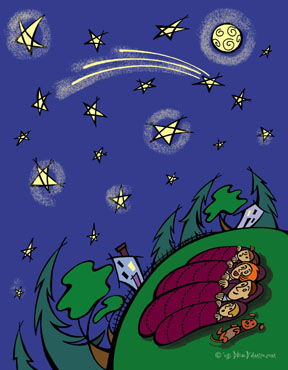 2005 Family Times summer cover, Gold Award winner from Parenting Publications of America
D6 Front Cover/Newsprint: Original Illustration
Gold: Family Times, "Summer Stargazing," Dee Densmore D'Amico, artist; Lisa Mergler-Santoro, designer.
This cover paints an intimate picture of family evenings. The illustration makes its point quickly and draws readers into the topic immediately. The hierarchy of the type is clear, and the words fit nicely with the illustration.
Parenting Publications of America www.parentingpublications.org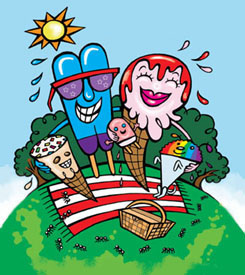 Family Times summer cover, 2004 Gold Award winner from Parenting Publications of America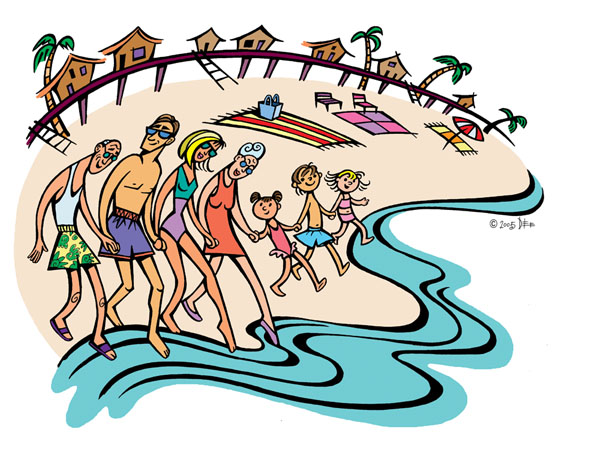 Family Times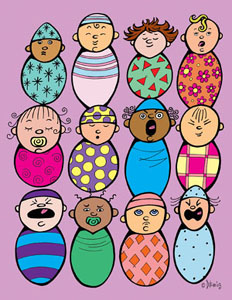 Family Times cover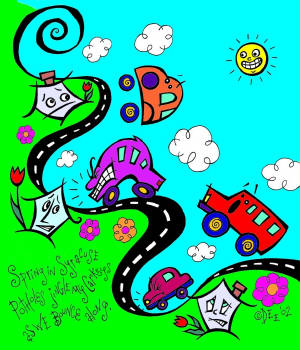 Syracuse New Times cover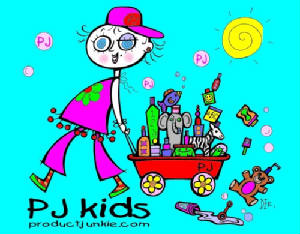 Product Junkie Kids character
Dee Densmore


all images and designs copyright 2004 Dee Densmore

all rights reserved.